Michael D. Sullivan
Former IRS Agent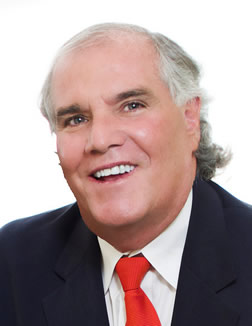 Michael D. Sullivan is the founder of Michael D. Sullivan, Former IRS Agent. He can be seen on Fox Business News.
He had a distinguished career with the Internal Revenue Service for 10 years. As a veteran IRS Revenue Officer / Agent, he served as an Ofer in Compromise Tax Specialist and Large Dollar Case Specialist.
He also collaborated with the U.S. Attorney's office on undercover operations. Michael received several awards for his work and dedication as a Revenue Officer.
During his tenure with the IRS, he was a Certified Tax Instructor who taught out of the Atlanta Regional IRS Training Offices.
He also taught out of the local and district offices of the IRS. Mr. Sullivan trained many of the new IRS Agents.
Michael has been in private practice for the last 35 years in the field of Taxpayer  Consultation for IRS tax resolution issues. He often consultations with corporations and individuals, which involves a wide range of tax issues. Michael has worked many large complex cases for high net worth individuals and large corporations.
Mr. Sullivan is a committed professional with dedicated involvement in the tax profession community as a frequent speaker on the South Florida circuit and also served as an officer and on the Board of the Greater South Florida Tax Council.
Michael has been the program host and moderator for several Internal Revenue Service forums both in the public and professional sectors.
Mr. Sullivan is also registered with the Department of Business and Professional Regulation and has an approved class for IRS Collection Matters for Certified Public Accountants and Attorneys. Course # 0012279 expires 11/04/2019.
http://video.foxbusiness.com/v/4147654259001/tips-for-getting-through-to-the-irs/?#sp=show-clips
Michael graduated from St. Thomas University with a B.A. in Pre-Law.
He also has attended Knox Theological Seminary.
Mr. Sullivan has obtained a Life Time Achievement Award for Little League Baseball and currently sits on the International Board for the Walk to Emmaus.
Michael also is a proud member of the Life Work Leadership program.
Mr. Sullivan is the current District Leader of the United Methodist Church, SE District for the Florida Conference and currently serves on the Board of Lay Ministry.
Michael is very active in the various ministries of his church where he can be found leading and teaching Biblical Studies. He has been the Southeast Florida District Lay Leader of the United Methodist Church.
He may be reached at 1 (877) 367-7870